10 Things You Didnt Know about Billionaire Boys Club
10 Things You Didnt Know about Billionaire Boys Club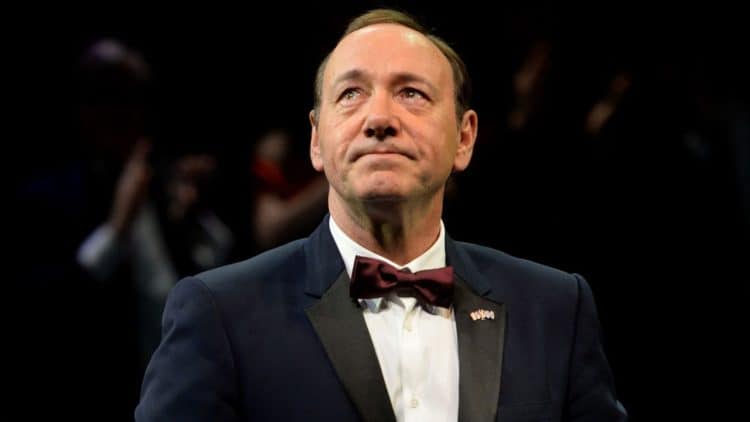 The Billionaire Boys Club is based on a real story that happened back in the 1980s when a group of young men got together and came up with an idea of how to get rich by using what many would come to know as the Ponzi scheme. As you can imagine since it was so widely used and still is in some cases today it was successful, but the moment that it was discovered and unveiled it was exposed for what it was and people managed to get themselves in a lot of trouble. A Ponzi scheme after all is another fancy way of ripping people off while the person at the top makes a great deal of money at the expense of those that decide to trust them. In other words its a way for con men to get rich by being slick enough to make people believe in them and sign over their money for whatever deal they happen to be selling.
Here are a few things you might not have known about the movie.
If you dont remember Emma Roberts she showed up in Coven as one of the witches. She gave up a part in the last season ofAHShowever to come work on this film. Its not a bad move really since her film career is something that could take her a long way.
You should be able to guess why this is so, but its still kind of sad to see whatever Spaceys going through affect the crew and the other that have worked so hard on something like this. The actions of one shouldnt be able to affect everyone else, but it happens.
Unlike the movie All The Money In the World this movie decided to keep Spacey around despite the allegations that were pouring in largely because it had already been filmed and it wasnt able to just go back and reshoot.
Again, there was an obvious reason why it didnt come out when it was supposed to since the whole issue with Spacey is whats been dogging this movie for some time. The true story behind it still wasnt enough to give it the kind of push that it needed.
Ansel Elgort and Taron Egerton were both in the mix to become the next Han Solo at one point but obviously neither of them got it. To be honest its hard to say if thats a good thing or not since the move kind of bombed anyway.
Elgort and Spacey were inBaby Driver, which was filmed after Billionaire Boys Club honestly. If anything this movie should have been pushed first but it didnt and now its suffering the backlash of Spaceys legal troubles.
Carey Elwes played Robin Hood in Robin Hood: Men in Tights, andTaron Egertonis playing a slightly edgier version of the archer from Nottingham in a new version of Robin Hood. One thing is certain, comparing the two wont be necessary since one is a comedy and the other is an action film.
Even after the allegations he kept going for a while until it was obvious that they werent going away and that his career would suffer even worse if he continued to push forward. Since then Spacey really hasnt been seen much.
Its amazing how long it takes a screenplay to be written, but then again it has to go through edits, then more edits, and then has to be approved and then go through even more edits until its a final, polished product that everyone can agree on.
This wasnt done with Spacey in mind, but instead the crew that managed to bring the movie together and deserved to have their effort and hard work presented for at least a short amount of time. The movie was in theaters for a very short time before it was pulled and yet didnt manage to do much thanks to the inclusion of Kevin Spacey and a few other factors. Its kind of a shame really, it looks like it might have been a decent movie.
Of course sooner or later those that want everything end up with just about nothing.
Wake has been a freelance writer for the past several years now and has continued to do what he loves to do while attempting to get his work out to the masses. His greatest loves in life are writing, being a family man, and entertaining readers with his take on pop culture as it continues to change throughout the years.
The Hunger Games: By the Numbers
Five Classic Movie Comedies that Could Easily Be Made Into TV Shows
Video: Could Robert Pattinson be the Next James Bond?
New Zoolander 2 Trailer Brings Stupidity and Hilarity to an Entirely New Level
Whatever Happened to Bastian From Neverending Story?
10 Movies That Capture the High School Experience Best
The Hunger Games: By the Numbers
Five Classic Movie Comedies that Could Easily
Video: Could Robert Pattinson be the Next
New Zoolander 2 Trailer Brings Stupidity and
Whatever Happened to Bastian From Neverending Story?
Elizabeth Banks Thinks She Knows Why Charlies Angels Flopped
Squidward is Getting His Own SpongeBob SquarePants Spin-Off
Video Celebrates 50 Years of Memories With the Characters From Sesame Street
10 Things You Didnt Know about Off The Grid on the Beach
Why Phoebe Waller-Bridge Was Really Hired to do a Bond Movie
Joker v. Captain Marvel: This Time the Ladies Won (And Thats Okay)
Lou Ferrigno is Not a Fan of Mark Ruffalos Movie Hulk
Donald Trump Privately Screened The Joker in The Whitehouse
10 Things You Didnt Know about James Murray
10 Things You Didnt Know About Anne-Marie Duff
10 Things You Didnt Know About Pedro Capo
The Top Five Darkest Versions Of Your Favorite Superheroes
The Power Rangers and Ninja Turtles Will Be Teaming Up
The Venom Hulk has Arrived and Its As Awesome as It Sounds
Check Out Mario & Luigi: Super Anime Brothers
What We Know about the Black Fox Anime Feature Film So Far
Why You Should be Watching The Quintessential Quintuplets
Real Life Recreation of a Need for Speed Game
Baby Crocodiles Sound Exactly Like The Arcade Game Galaga
Why They Should Make The Revenant Into a Video Game